Lapeer, Michigan Employment Practice Liability (EPLI) Insurance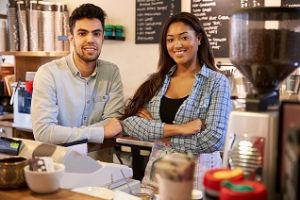 Protect your business against employee lawsuits with common sense and insurance.
Employment practice liability insurance, provides coverage to employers against claims made by employees alleging discrimination based on sex, race, age or disability, wrongful termination, harassment and other employment-related issues, such as failure to promote as well. Larger businesses typically have employment practices insurance in place and can deal with just about any employment lawsuit. It's the little guy or new businesses who are the most at risk to employment related lawsuits. That's because they can't afford a legal team or a comprehensive employee handbook detailing the hiring, disciplining or termination employees.
The risk of not having employment practice liability insurance:
Employers are at risk of an employment claim the moment you interview a prospective employee. For example, if you choose not to hire the interviewee, that individual could allege some form of discrimination. Or, if you hire that person and later fire them due to poor performance, that employee could claim wrongful termination.
To help reduce or eliminate employment practice liability risk, try:
Review potential loss exposures and purchase employment practices liability insurance.
Purchase an employee handbook detailing your company's policies and procedures, including attendance, discipline, and complaints. A well written handbook should contain an "at-will" statement and an equal employment opportunity statement.
Write out a job description for each position that defines expectations of skills and performance.
Conduct quarterly performance reviews of all employees and detail the results in the employee's file.
Develop a screening protocol to weed out unsuitable candidates on paper before you interview them in person.
Purchase an employment application that contains an equal employment opportunity statement along with a statement, that if hired, employment will be "at-will," meaning their employment can be terminated at any time – for any reason or for no reason at all – with or without notice. Also ensure that your employment application does not contain any age indicators, such as date graduated high school, as this could increase your risk for age discrimination claims.
Conduct background checks on all candidates.
Maintain a zero tolerance policy regarding discrimination, substance abuse and any form of harassment.
Have an "open door" policy in which employees can report issues to management without fear of retribution.
Employment practice liability insurance coverage:
The cost of insuring your business depends on the number of people employed, if you've had prior claims the amount of turnover, and if you have set up rules. Employment practice liability insurance coverage can be purchased as part of your business policy or added as an endorsement. Keep in mind coverage is sold on a claims-made basis. This means the claim had to occur during the coverage period.
There are a plethora of laws to protect people you hire. We know employment practice liability insurance is a smart purchase for your company, you also follow these laws:
Title VII of the Civil Rights Act of 1964, which prohibits discrimination on the basis of race, color, religion, national origin and sex. It also prohibits sex discrimination on the basis of pregnancy and sexual harassment.
The Equal Pay Act of 1963, which prohibits employers from paying different wages to men and women who perform essentially the same work under similar working conditions.
The Civil Rights Act of 1966, which prohibits discrimination based on race or ethnic origin.
The Immigration Reform and Control Act of 1986, which prohibits discrimination on the basis of national origin or citizenship of persons who are authorized to work in the United States.
The Americans with Disabilities Act of 1990, which prohibits discrimination against persons with disabilities.
The Bankruptcy Code, which prohibits discrimination against anyone who has declared bankruptcy.
Equal Employment Opportunity Act of 1972, which prohibits discrimination against minorities based on poor credit ratings.
The Age Discrimination in Employment Act, which prohibits discrimination against individuals who are age 40 or older.
Get more information about employment laws from the U.S. E.E.O.C.